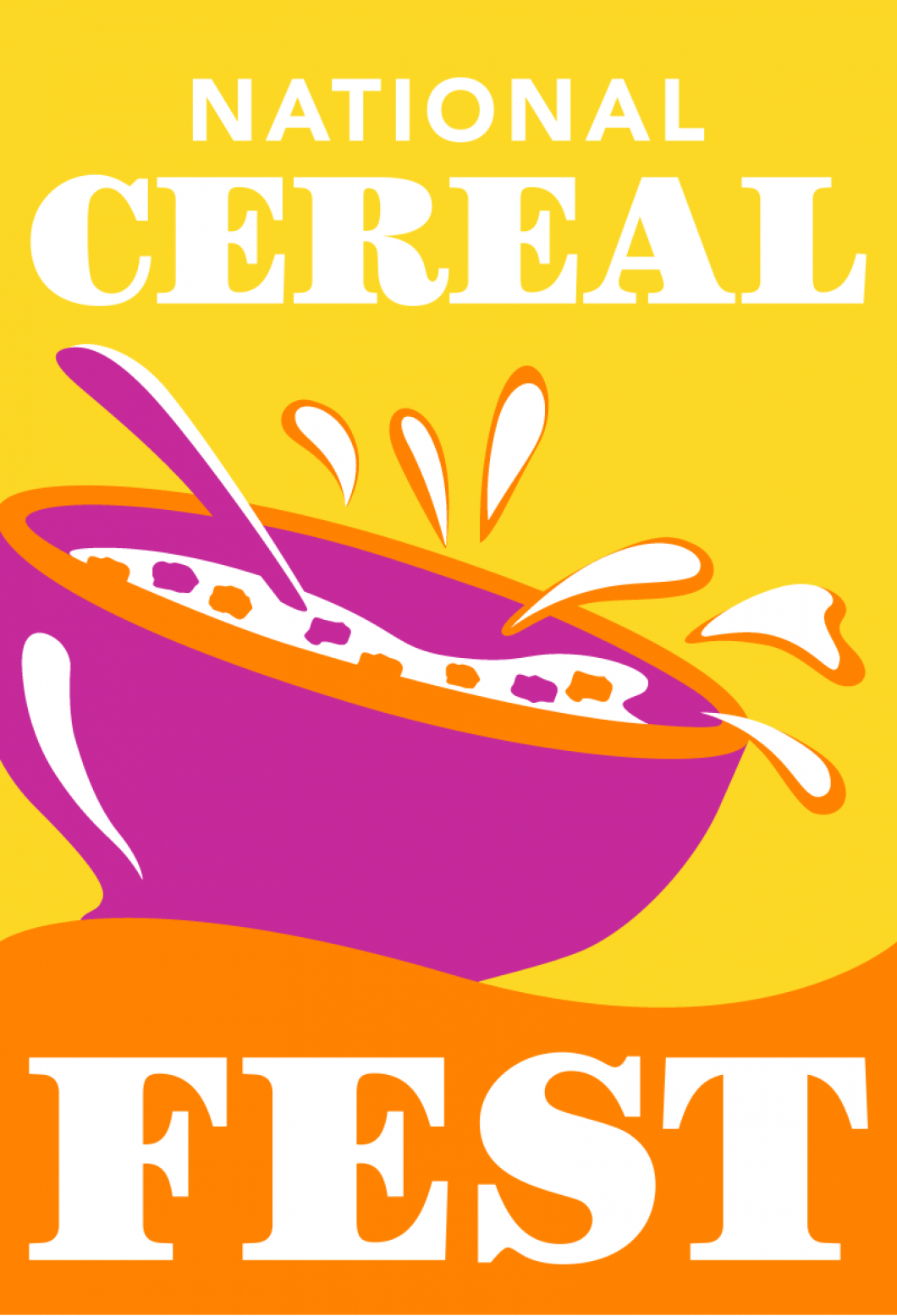 NATIONAL CEREAL FESTIVAL  
CONTACT INFORMATION 
Ben Randels, General Manager 
(269)719-5510 
brandels@kelloggarena.com 
FOR IMMEDIATE RELEASE 
BATTLE CREEK, MI – National Cereal Festival is an event that the community looks forward to  every year. Like many things since the pandemic began, we have had to adjust. After careful  consideration, event organizers of the National Cereal Festival have made the difficult decision  to postpone the festival until 2022.  
Kellogg Company and Post Brand have generously agreed to donate products that were going  to be distributed at the National Cereal Festival to the South Michigan Food Bank. Cereal will be  available for pick up at the South Michigan Food Bank Pantries. Please visit smfoodbank.org for  dates and times.  
The safety and health of the Battle Creek community, out of town guests, staff, volunteers,  vendors, and entertainers remains a priority for the festival. Event organizers stressed the  importance of adhering to federal, state and local health guidelines, acknowledging that with  the current capacity limits for outdoor events, there was no way for the event to safely  accommodate the 7,500 patrons that normally attend.  
"At this time last year we were hopeful that we could hold the Cereal Festival again in 2021" said Ben Randels, Kellogg Arena General Manager. "It just isn't possible in the current  environment but we are already planning for a return to our cereal heritage with an outstanding event in 2022." 
The National Cereal Festival is expected to return in June, 2022!
Photos
Look through our room tours and photo galleries to start thinking about how your event will take shape at the Kellogg Arena.
Directions & Parking
The Kellogg Arena is located downtown Battle Creek, close area hotels.