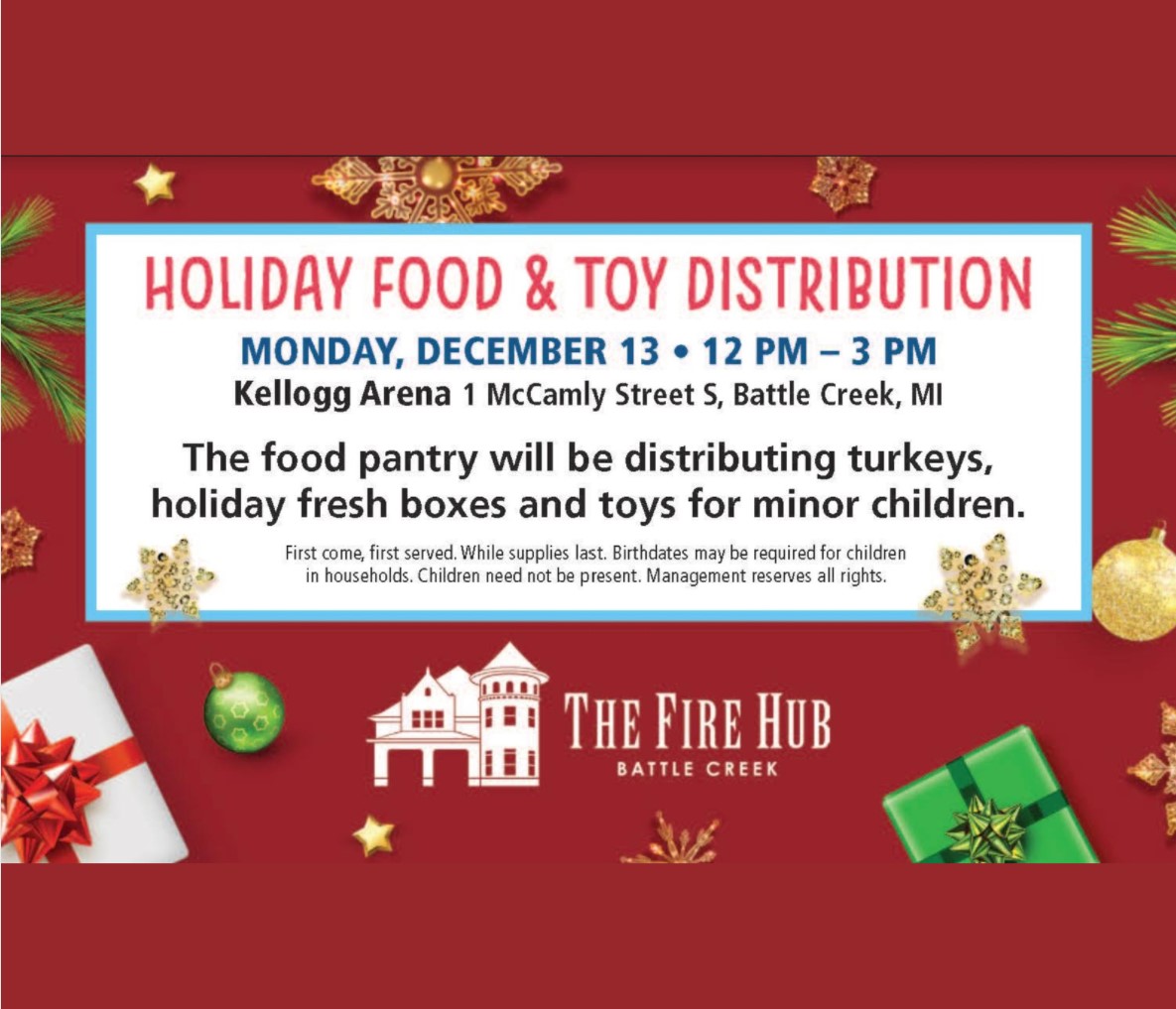 Holiday Food & Toy Distribution
The Fire Hub is hosting their Holiday Food & Toy Distribution at the Kellogg Arena this holiday season!
This event is open to the community.
Please bring an ID and date(s) of birth for any minor children in the household for the toys. Toys are collected locally, via The Fire Hub and other locations. They are unwrapped, so clients can select the toys their children would like – on a first come, first served basis. 
Clients will also receive a box with the items to make their own holiday meal, including a turkey, milk, stuffing, etc.   
Where:
Kellogg Arena 
When:
Monday, December 13, 2021
12pm-3pm; Doors open at 12pm
Tickets:
FREE, no ticket necessary