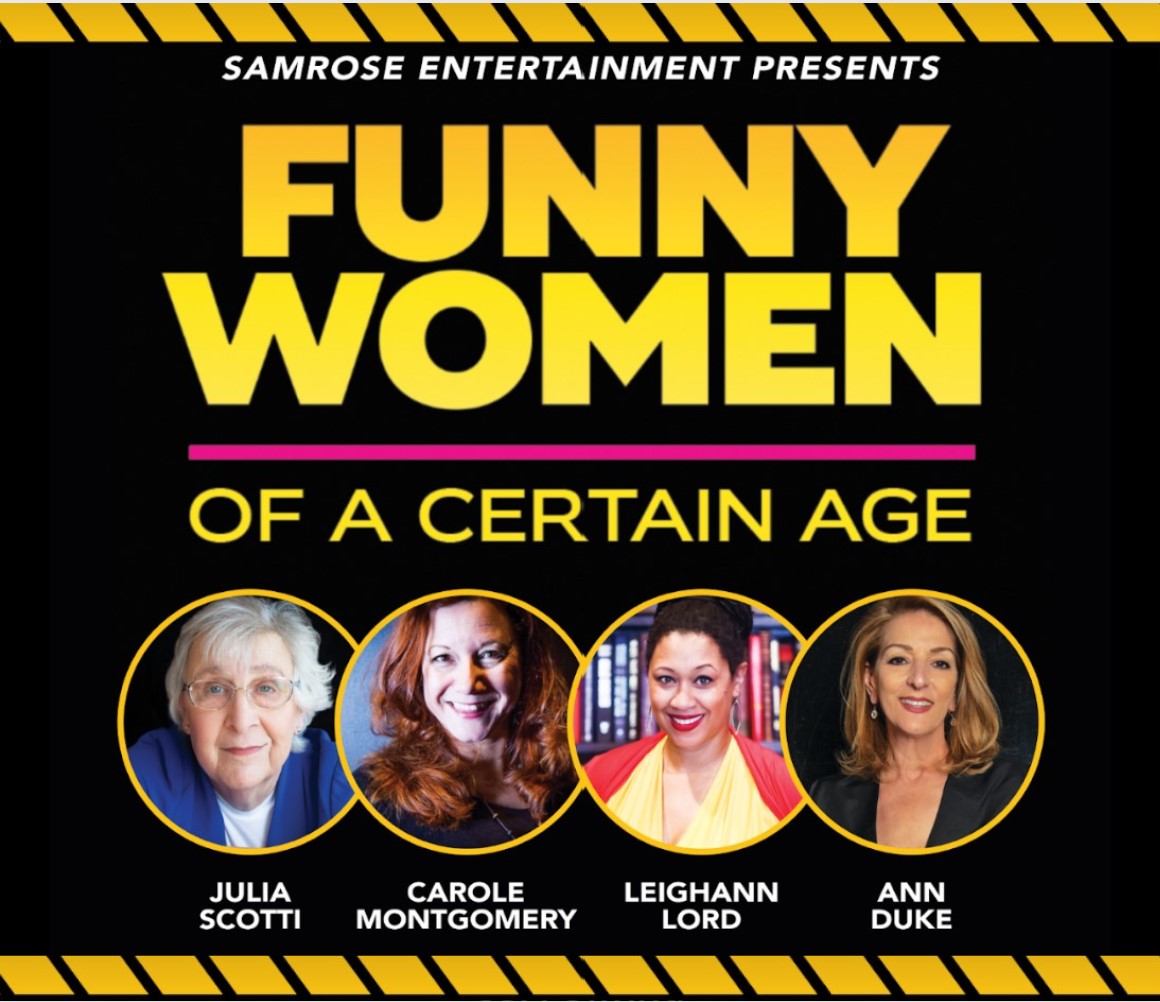 Funny Women of a Certain Age
FUNNY WOMEN OF A CERTAIN AGE® is a show straight from the unfettered mouths and uninhibited minds of the funniest, most daring, most experienced people in comedy: the women that have seen it all.
They've raised children both on and off the road, having club bouncers watch their babies while onstage. These women have stayed in comedy condos where you don't want to use a blacklight on anything. They've been told women aren't funny and asked to trade sexual favors for work.
Trust us, they have A LOT to say and they say it hysterically. The show will feature national touring comics Julia Scotti, Carole Montgomery, Leighann Lord and Michigan favorite Ann Duke!
TICKETS ON SALE NOW!
GA Tickets $30
VIP Floor Tickets $65 (Tickets include private bar and concessions and Meet and Greet after the show!)
Doors at 6:30pm, Show at 7:30pm
A portion of each ticket will be donated to Pink Fund!
Presented by Samrose Entertainment and Kellogg Arena