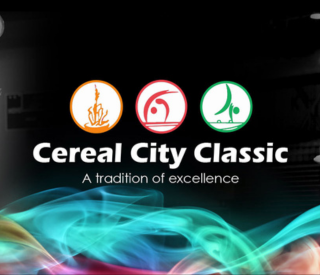 2024 Cereal City Classic
JOIN BRANCH GYMNASTICS FOR A WEEKEND OF COMPETITION AND CAMARADERIE
Branch Gymnastics hosted its first Cereal City Classic in 1995. At the time, it was the first ever gymnastics competition to host both men's and women's youth gymnastics within the same event. This gave clubs the ability to travel to a meet with their entire program; both men's and women's teams! Due to the success and reception of the meet, hosting both men's and women's competition at the same event is now a common practice!
Cereal City Classic is hosted in Battle Creek, MI each year, the cereal capital of the world and headquarters of Kellogg's.
Friday, February 16, 2024 – Sunday, February 18, 2024
Official times and ticket info coming soon!