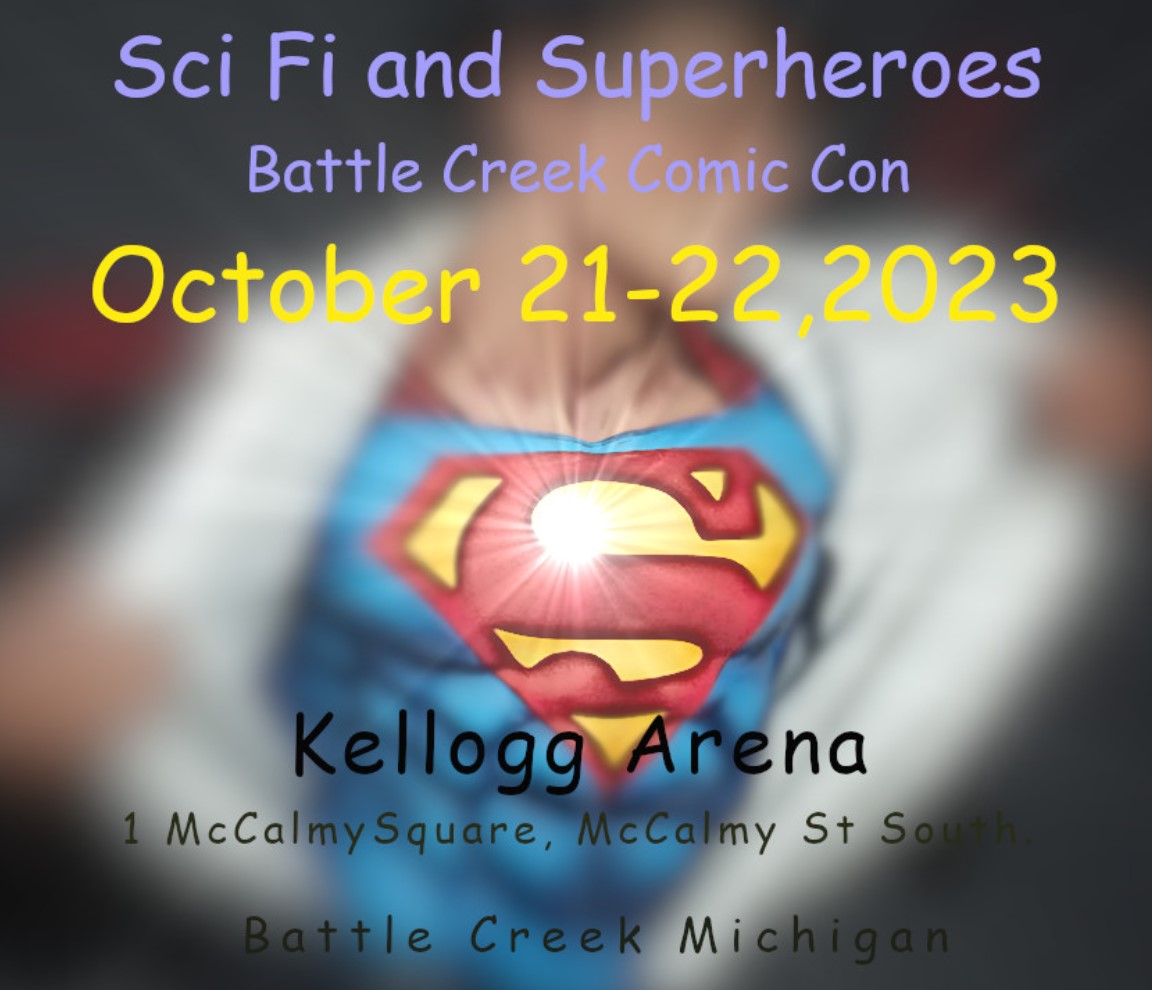 Sci Fi and Superheroes Battle Creek Comic Con
Sci Fi and Superheroes Comic Con coming to Battle Creek Michigan!
Saturday, October 21 10am-9pm
Saturday, October 22 10am-5pm
Join us for this two-day event. Fun for all ages!
Costume Contest Sunday, October 22 1pm-4pm. All ages welcome to participate!
Appearances by Men in Black, 501st Great Lakes Garrison, Darth Vader, Stormtroppers and other various characters. Plus photo booth opportunities with Batman Returns Aswald Cobblepot!
You will be able to purchase comics, toys, and more. Stay tuned for a full list of vendors!
One Day Ticket $22, Children 5 and under FREE – PURCHASE
Two Day Ticket $40, Children 5 and under FREE- PURCHASE
Interested in becoming a vendor? Contact Randy Endicott at ndkott@aol.com or 785-219-1238
Current Vendors:
7).  Raymond Lee Lundquist, Artist
8).  Lakota Fradette Trends,  hand tufted rugs.