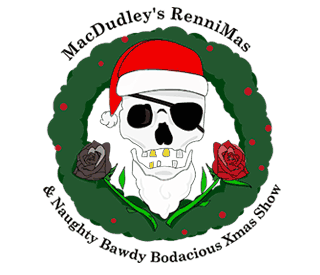 MacDudley's RenniMas & Naughty Bawdy Bodacious Xmas Show
MacDudley's RenniMass "A Bodacious Festivus for the Rest of Us!" A Holiday Faire to end all Faires!!! Where you can not only finish up your holiday shopping, but also enjoy live performances, holiday food and drink, and don't forget to try your skills at all of the MacDudley Dragon Games. Join us for Festivus for the Rest Us!
The Naughty Bawdy Bodacious Xmas Show. 1 night ONLY! The NAUGHTY, BAWDY, BODACIOUS STAGE includes live music, toasts, jokes and burlesque dancing. Christmas will truly come early! Must be 21 and older.
Brought to you by MacDudley Dragon Entertainment LLC